I've got an old 2009 MacBook 6,1 (A1342) kicking about in my office that I've been playing with on and off lately.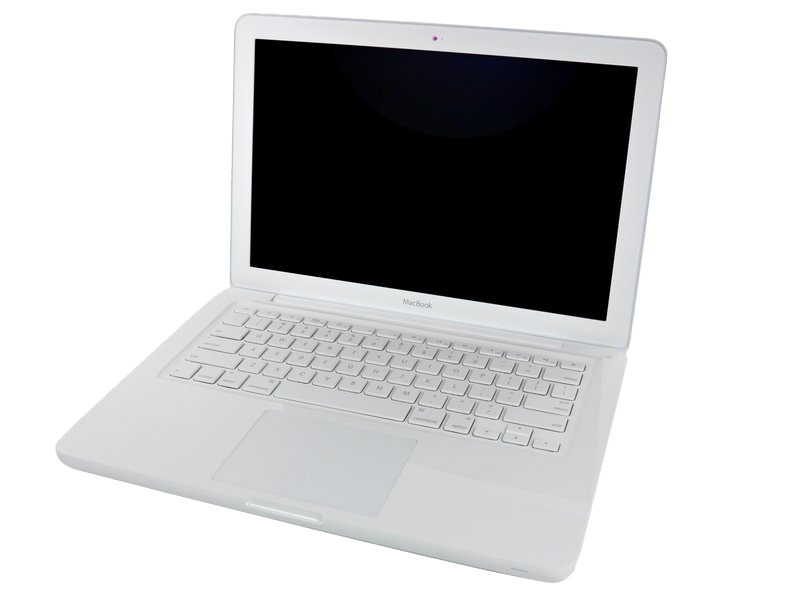 The specs of the device are:
| | |
| --- | --- |
| CPU | Core 2 Duo (2.26Ghz) |
| RAM | 8GB (Upgraded from 2GB) |
| GPU | Nvidia GeForce 9400M (256MB shared) |
| Storage | 240GB SSD (Upgraded from 250GB 5400RPM HDD) |
The most recent version of macOS supported on this MacBook is High Sierra (10.13) from 2017, though I've been running Ubuntu Linux on it recently as macOS feels a bit slow these days (even with an SSD and 8GB RAM upgrade!).
I decided to try Chrome OS on the MacBook using the Neverware CloudReady installer.
CloudReady is described as:
[The] easy way to transform your old PC or Mac into a high-performing Chrome device, free of charge.
It's basically Chrome OS for non-Chromebook devices. A great way to turn old/slower laptops in to capable internet devices for your kids or relatives to use.
Their offering is so good that Google actually absorbed the company in December 2020.
The installation process is really simple:
Download the CloudReady USB writer app
Write the image to a USB drive
Boot the USB on the target computer
Either use it like this as a live distribution, or install it to the internal drive of the computer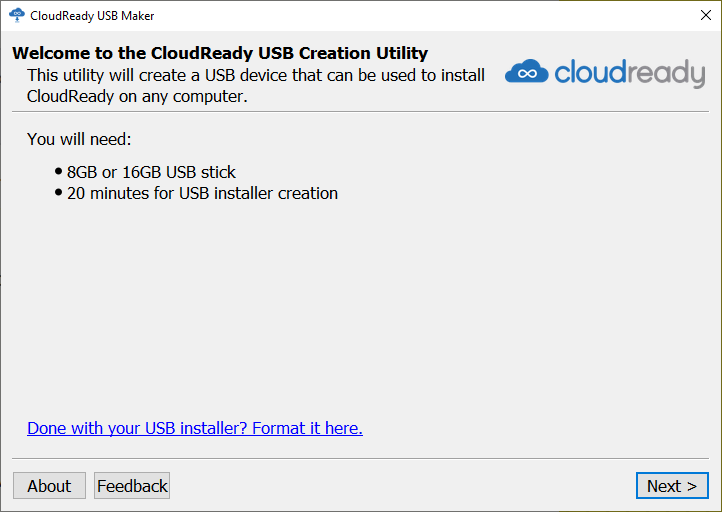 Unlike on a real Chromebook device you get the Chromium variant of Chrome OS. It works just fine with a Google account, and syncs and all of that jazz too, and all of the hardware seems to be fully supported.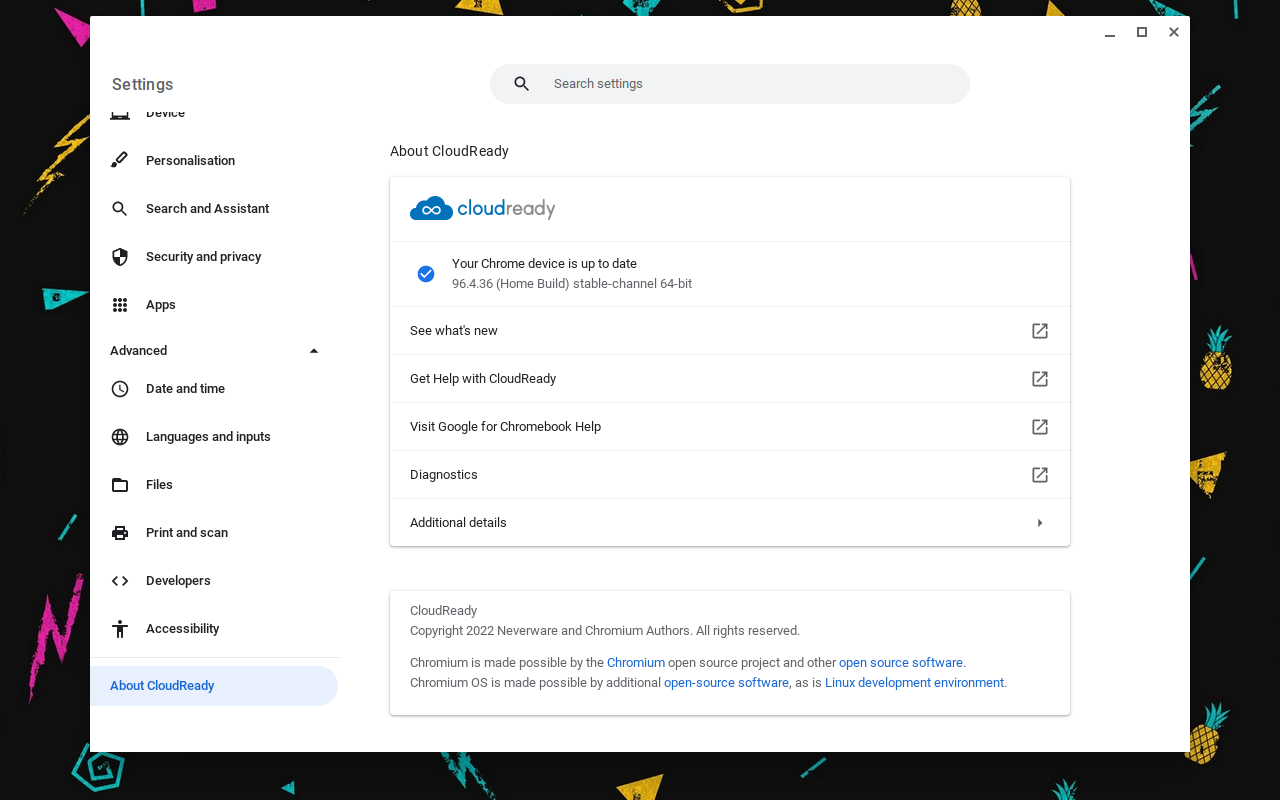 I've been comparing CloudReady to the official Chrome OS on my Lenovo Ideapad Duet Chromebook. It's missing some features that I use a lot on the Lenovo, such as Android app support. I had some problems with the installer for the Linux development environment, but besides that it all seems to work fine.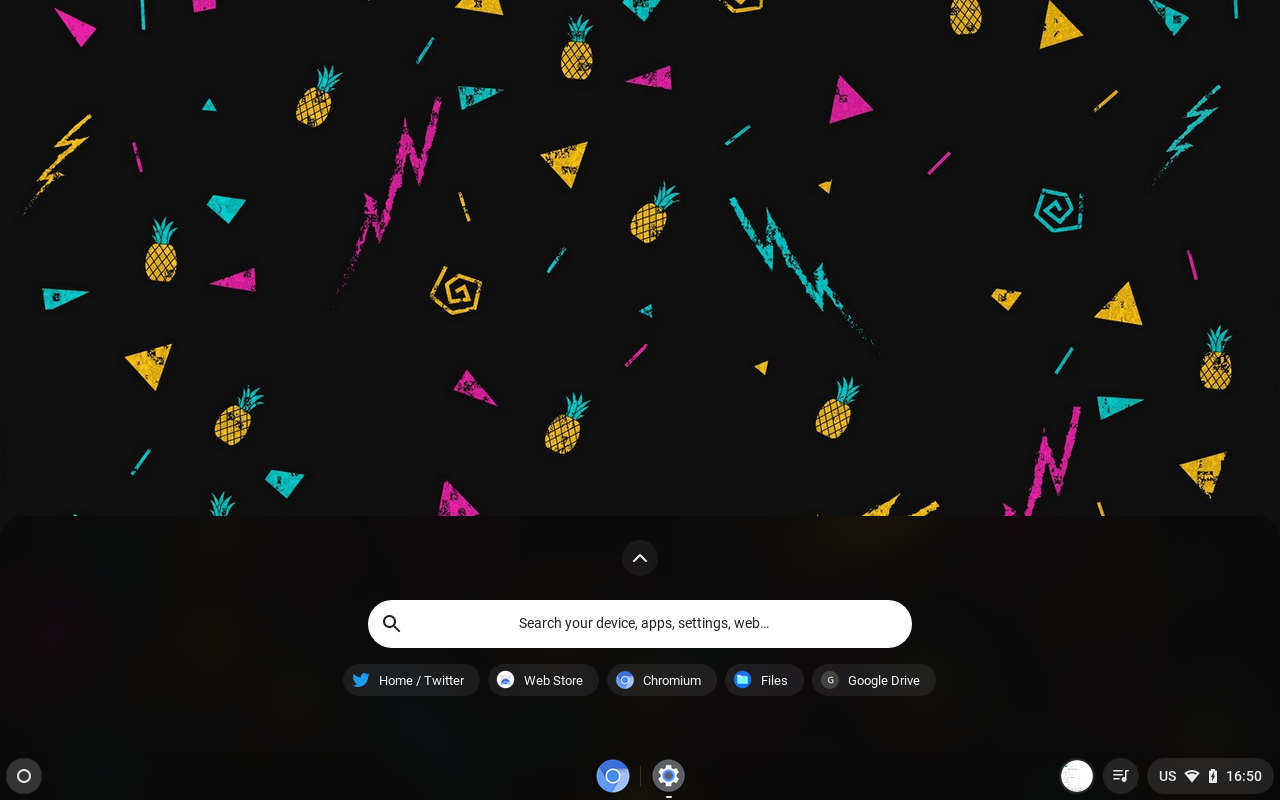 Unfortunately the MacBook 6,1 will only be supported by CloudReady until August 2022 so who knows what will happen after that point? I'll probably install something else on this MacBook before then.
---