For today's hack I'm revisiting yesterday's zombie game again. With a full re-write to un-bodge the implementation.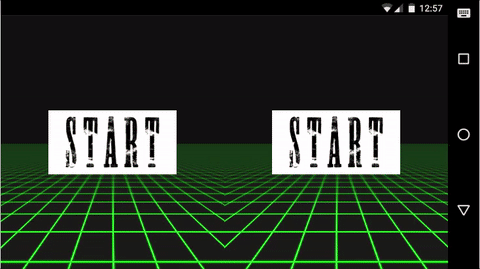 There are a couple of things I've changed in the re-write:
Zombies get faster to you the closer you are to them
Health/death added!
Zombies have full bodies now
And a couple of things that didn't make it in to the re-write:
Can't kill the zombies with your death stare anymore
Game doesn't restart automatically
This time I'm using a separate 2D layer (some HTML!) outside of the renderer for the red damage overlay and the "You are dead" message.
I think this hack needs a couple more hours of attention before it's really fun, but it's getting there.
Cardboctober day 13